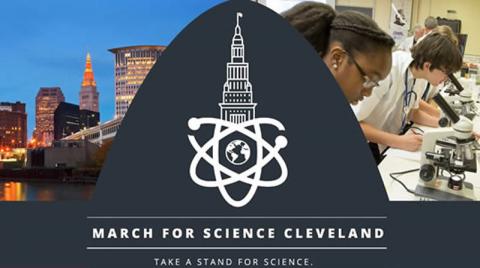 To celebrate Earth Day, most years, we attend the Earth Day Coalition's EarthFest, and have written blog posts about our experiences at the event the past two years.
Earth Day 2017 was different -- out of some very negative things happening in our country, a very positive movement to take action grew! We mean, of course, the national March for Science in Washington D.C.!
The same day that it was announced that the national March for Science would be held on Earth Day, April 22, 2017, we learned to our delight that there would also be a March for Science in Cleveland!
The good people of Northeast Ohio came out in force! Congratulations to the March for Science Cleveland for this grand success!