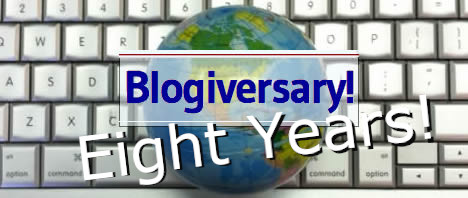 2012 to 2020!!! My Eighth Blogiversary of celebrating the fun of exploring our community!
Thank you to my great co-writer and wife, Julie Smith! I always enjoy sharing the journey with her. I also want to thank the many organizations that hosted the events/activities I wrote about this year!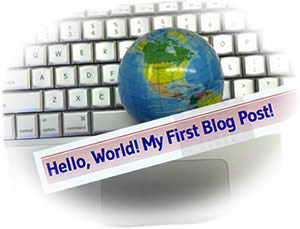 Since my Hello, World! My First Blog Post! on March 8, 2012, I have expanded the scope of my blog topics.
When I started this blog, the focus was on promoting Cleveland tech meetings, social media events, and some entrepreneur groups. Now, Julie and I share our experiences in a variety of areas.
Please take time to see the blog posts below and share those that interest you. I want to especially mention this special 10th Twitter anniversary blog post:
Blog Date: October 1, 2019 - #MyTwitterAnniversary! Ten Years of Exploring Possibilities!
October 1, 2019, was Stuart's 10th anniversary on Twitter! In this blog post, Stuart thanked all the good people in the Twitterverse who have invited him to learn about their lives and activities. He also thanked all the cultural, art, civic, and creative organizations for bringing joy into his life. The blog post includes links to:
Also, make special note to please see the #NewYearsEve and #NewYearsDay 2020 #ThankYou blog post, where I thank on Twitter the many people/organizations for all the great activities and events that I attended in 2019!

As I wrote the past four years: "It brings me joy to look at the blog posts we did this past year -- great memories of fun times, plus the anticipation of a new year full of possibilities!"
Please take a moment and scroll across the following images/links, and please click to read some of our 31 blog posts for 2019, and the six blog posts we have done so far in 2020. Thank you to the many organizations that hosted these activities.
Scroll Across -> -> -> -> -> ->
Julie and I are looking forward to sharing our adventures with you through new blog posts in the year ahead. Each month in this coming year brings new possibilities!