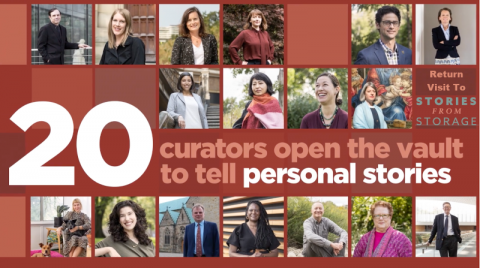 As I write this blog post, I am very busy preparing for an extended backpacking trip, but I still wanted to get this out, since I had such a great time at the Cleveland Museum of Art. I will let the photos in the tweets tell the story, and I invite you to learn more about this special Cleveland Museum of Art exhibition, Stories from Storage, . . .
As you view the photos we shared on Twitter, please note the incredible variety of artwork presented. We highly recommend seeing the exhibition in person, since photos can't capture all the details.
My mother joined me on my return visits on Tuesday, April 20, 2021, and Tuesday, April 27, 2021.