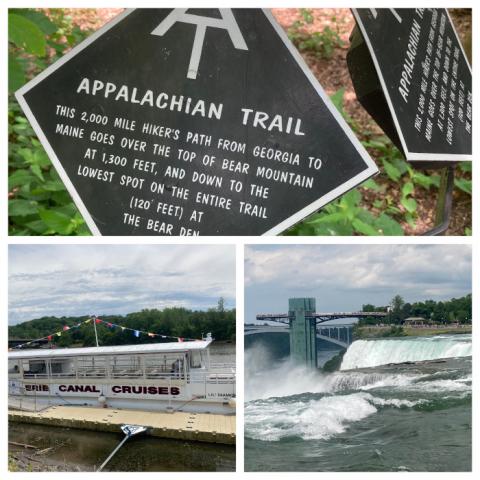 This blog post focuses on the interesting places we visited together along the route of the Appalachian Trail after Stuart's backpacking adventure, and then visiting water-related locations in New York state on our way home. After many years of hearing from Stuart about the places we visited along the Appalachian Trail, it was really fun for Julie to finally see them! 
While Stuart was backpacking on the Appalachian Trail, he wrote down places he wanted to show Julie after his hike. It is his way of involving her in his multi-year journey north up the trail.
Many of the best locations are not accessible due to difficult terrain or the number of miles from trailheads, so this blog post shows just a few of the places we had the ability and time to visit.
After touring locations along the Appalachian Trail, we spent the weekend traveling through the state of New York, where we visited the Erie Canal and Niagara Falls.